Product Description
The administration of testosterone propionate can induce production of proteins related to male sexual development. On the other hand, testosterone itself present an estrogenic activity due to interaction with aromatase enzyme, thus the continuous aministration of testosterone propionate may cause the elevation of plasma estrogen. Clinical trials showed as well, a decrease in plasma LH after testosterone propionate administration.
Generic Name: Testosterone Propionate for Injection
[Main Ingredients]Testosterone propionate
[Description]This product is a colorless or light yellow clear oily liquid
[Functions]The pharmacological effects of testosterone propionate are the same as those of natural testosterone, which can promote the development and maturation of male genitalia and secondary sexual characteristics, induce sexual desire and sexual excitement. It can also counteract the effects of estrogen and inhibit the estrus of female animals. Testosterone also has an assimilation effect, which can promote protein synthesis, retain nitrogen, sodium, potassium and phosphorus, and reduce calcium excretion. Erythropoiesis is stimulated by erythropoiesis stimulatory factors. A large dose of testosterone inhibits progesterone by a negative feedback mechanism, which in turn inhibits sperm production.
[Indications]Supplementary treatment for androgen deficiency, mainly for cryptorchidism, lack of libido in adult males, induction of estrus, and discontinuation of estrus in male animals.
[Usage and Dosage]Intramuscular, subcutaneous injection: one dose, per kilogram body weight, livestock - 0.01 ~ 0.02ml.
[Adverse Reactions]Injectable site may appear induration, pain, infection and urticaria.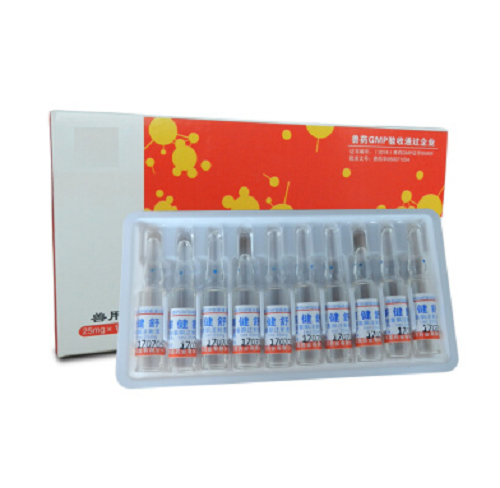 Veterinary Progesterone Injection Medicine
Veterinary Testosterone Propionate For Injection
Estradiol Benzoate Injection For Animal
Chorionic Gonadotropin For Livestock
Veterinary Use Oxytocin Injection
Cloprostenol Sodium For Vet