Product Description
Studies have shown that pregnancy rates increased in dairy cows receiving progesterone-releasing intravaginal devices or progesterone injections post-insemination. Circulating concentrations of progesterone during the early stages of pregnancy may aid in conceptus development, conceptus attachment, and prevent early embryonic loss. The controlled internal drug release (CIDR) device is impregnated with progesterone, and when placed in the vagina of the cow, continuously releases progesterone.
Generic Name: Progesterone Injection
[Main Ingredients]
Progesterone
[Description]
This product is a colorless or light yellow clear oily liquid.
[Functions]
Based on the fuction of estrogen, progesterone can promote the development of the endometrium and glands, inhibit the contraction of uterine muscles, weaken the response of uterine muscle to oxytocin, and ensure tocolysis. The feedback mechanism inhibits the secretion of luteinizing hormone from the anterior pituitary and inhibits estrus and ovulation. In addition, it works together with estrogen to stimulate the development of breast acini and preparation for lactation
[Indications]
Used for habitual or threatened abortions and estrus during estrus, delays ovulation in cattle and horses, and inhibits estrus in dam.
[Usage and Dosage]
Intramuscular injection; one dose, horse & cow - 1 ~ 2ml; sheep & pig - 0.3 ~ 0.5ml; dog - 0.04 ~ 0.1ml.
[Adverse Reactions]
No adverese reactions were found with the recommended usage and doages.
[Precautions]
(1) Long-term use can prolong pregnancy
(2)Do not use in lactating cows
[Withdrawal period]
30 days for cows, sheep, and pigs
[Specifications]
1ml: 50mg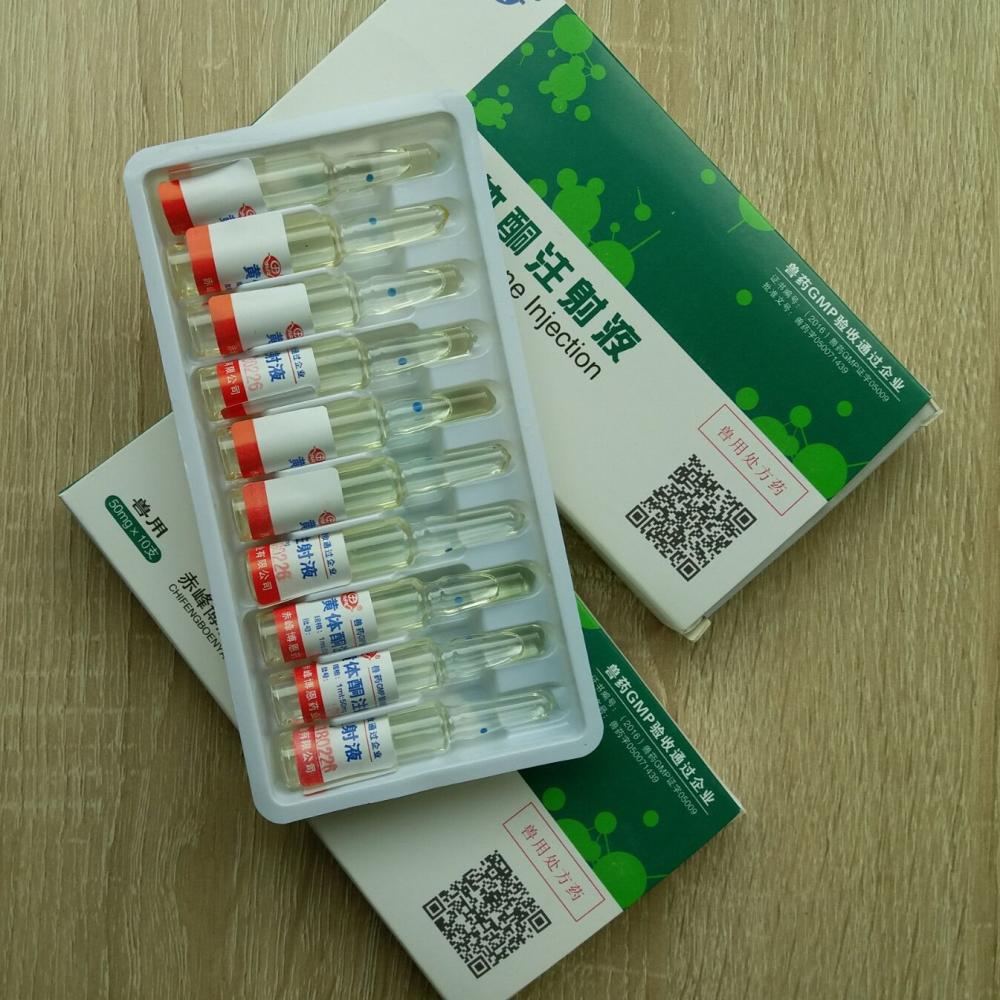 Veterinary Progesterone Injection Medicine
Veterinary Testosterone Propionate For Injection
Estradiol Benzoate Injection For Animal
Chorionic Gonadotropin For Livestock
Veterinary Use Oxytocin Injection
Cloprostenol Sodium For Vet